MAY 13, 2022 – GAZIANTEP
INFO NOTE
In the scope of ENHANCER Project, a field visit to grant beneficiaries of Pilot Local Common Use Grant Scheme, which are Hasan Kalyoncu University and Gaziantep Chamber of Commerce – Food & Gastronomy Entrepreneurship Hub is planned for May 13, 2022. The aim of this visit is to monitor grant beneficiaries and accompany EU Parliament Members.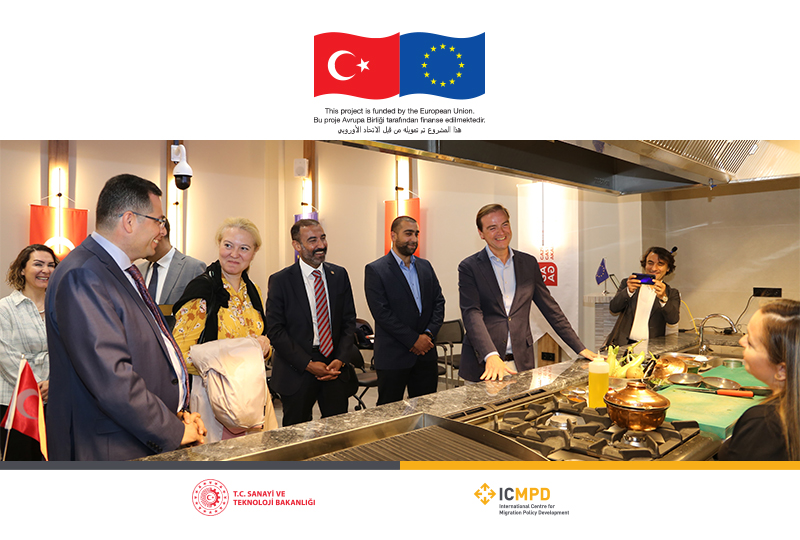 During the visit to the first grant beneficiary which is Hasan Kalyoncu University, Kalyon Garage Prototyping Centre, the machinery and equipment procured from the ENHANCER Project Grant was presented. In addition, other projects implemented by Hasan Kalyoncu University was introduced to the visitors. SuTP owned and Turkish owned SMEs who are the final beneficiaries of the Grant attended this visit in order to explain how they benefited from the Project as well.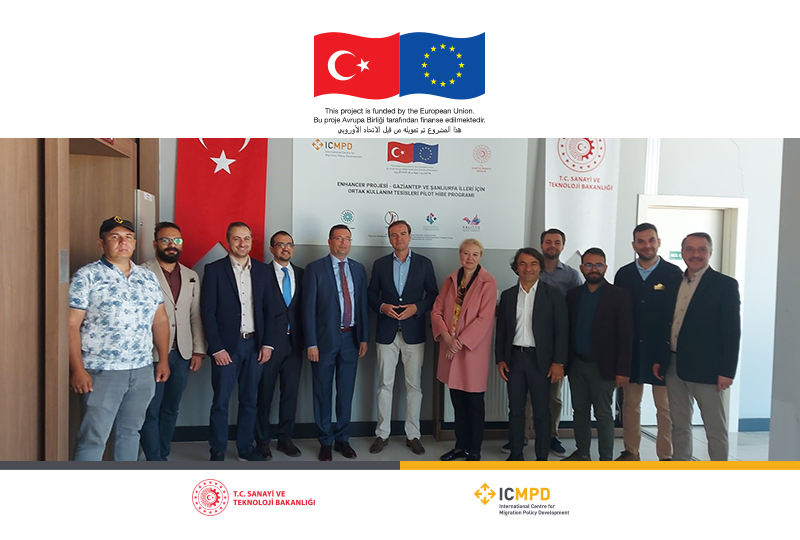 After the visit of Hasan Kalyoncu University, Gaziantep Chamber of Commerce – Food and Gastronomy Entrepreneurship Hub was visited. During this visit, machinery and equipment procured with the grant of ENHANCER Project was presented to the members. Other projects implemeted by Gaziantep Chamber of Commerce was introduced by Project Coordinator. In addition, 4 SuTP and 4 Turkish Women benefiting from the ENHANCER Project activities and trainings explained their business ideas and plans to the visiters.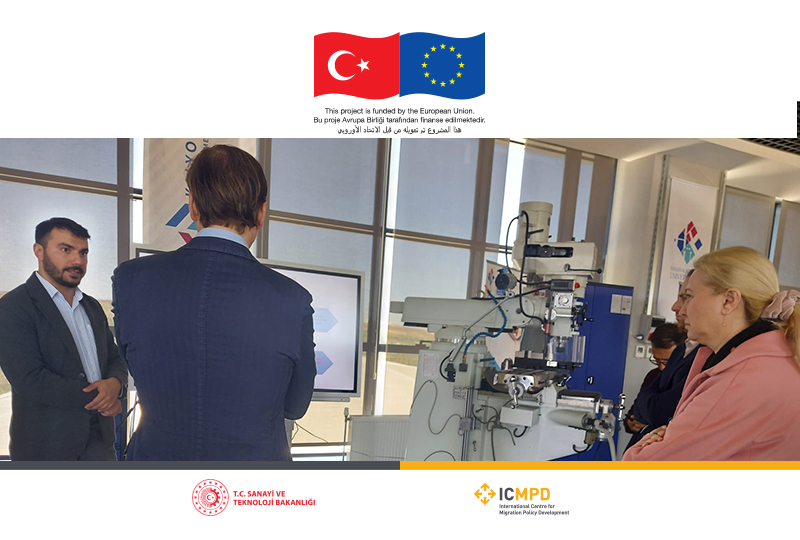 Participation List
Malik Azmani, Member of EU Parliament, Renew Europe Group.
Dax Slager, Policy Adviser, AFET-VVD Delegation in the European Parliament
Dimitrina Karayatova, Programme Manager, FRIT Programme, EU Delegation
Tamer Kılıç, Head of Region WB and Turkey, ICMPD
Burhan Akyilmaz, General Secretary of the Ipek Yolu Development Agency